We first chanced upon photographer and filmmaker Bon Duke's work through a short film he directed for Chloe in 2011. Drawn to his energy and point of view, we reached out to him to help us realize our sari project, documenting the various sari drapes of India through short film. He will be filming our how-to films, along with one independent film.
Born and raised in New York City, Bon has shot campaigns and directed films for Adidas, Prabal Gurung, Zac Posen, Chloe, Oliver Peoples, Nike and Public School. A selection of editorial clients includes W Magazine, Paper Magazine and The New York Times Magazine.
What informs your aesthetic?
Born and raised in Brooklyn, New York, the city itself has been my biggest influence. It really is different from most places. The beauty of it being a melting pot and being exposed to all types of cultures comes through in my work – it has this NYC attitude and tonality. That's the perspective I try to offer – you can love it or hate it as long as my voice is in it.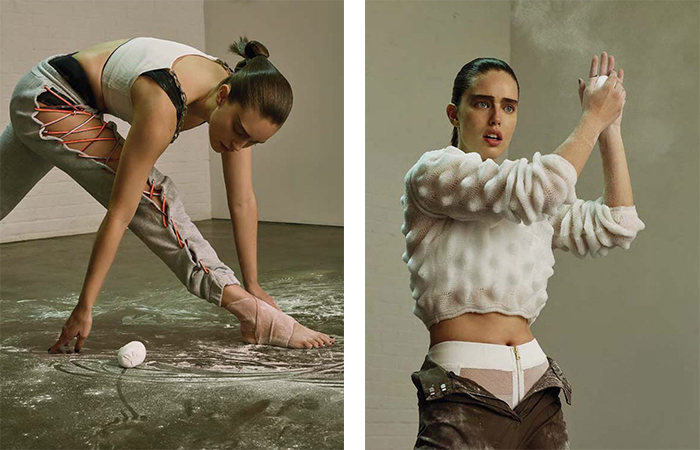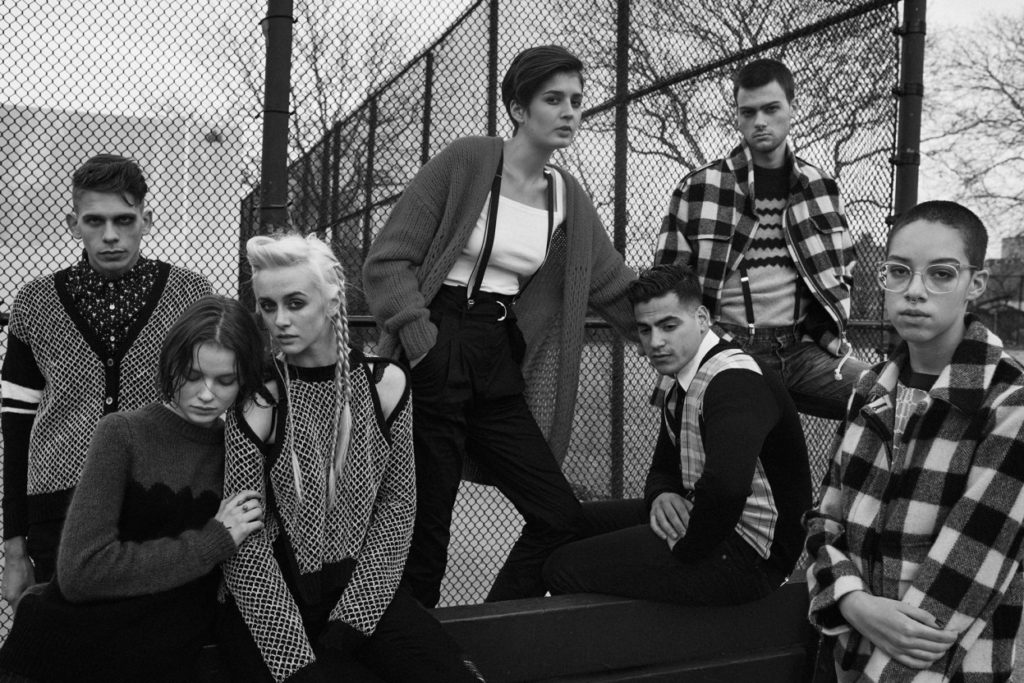 Above: Vogue Ukraine June 2016, 'Oi to the World' for The Glamourai shot in Greenpoint, Brooklyn
What mediums are you drawn to?
I originally saw myself as a painter before I got drawn into photography for the instant satisfaction that the medium brings through more immediate results. I graduated from the School Of Visual Arts with a BFA in Photography in 2005 and returned recently to complete my Masters in Fashion Photography on full scholarship. At the moment, I am enveloped in film and writing: creating narratives that I really relate to and that are familiar to my own experiences. 
What's been your biggest challenge so far?
The industry was hard to get used to at first – there were many ups and downs. I was really just making as many mistakes as possible early on and also gaining confidence in myself and my voice.
Above: Vogue Mexico September 2016, Paper Magazine
What excites you about this project?

It is a field and history I do not know myself and so being able to delve into something this rich is extremely exciting. Also, the opportunity to share a culture that many outside of India are not informed about.
What would you like to add to the conversation about the sari?
I'm really interested in showing the youth, culture and creative work coming out of India and the forces – fashion, music, writing – behind all this amazing work. At the same time, I want to respect the subject by not implementing my own perceptions of what I know about India. The balance is going to be in creating something that is appealing to India itself – which means avoiding cliches that are common there – but which feels inclusive to the rest of the world.
Describe your personal style.
I wear the same things over and over a lot, mostly white tees, black turtlenecks, black sweaters with black jeans. It's a uniform I just have and love. The only things that change are my rings and other jewelry –  these details and how I wear them are what I pay attention to.
References
Digital: Engadget   Apartment Therapy   Them Thangs
Books: Pool Party by Johnny Pigozzi, Popular by Thierry Le Gouès, Confessions of an Advertising Man by David Ogilvy
Films: Le Haine, Whiplash