Nikhil's work encompasses creative direction, design and styling. Aside from creating visual imagery, he is keenly interested in re-purposing the old. Whether that be through ongoing collaborations to create one-off pieces, developing sustainable collections with designers or convincing an elder Bandra lady in Mumbai to sell her vintage pieces and create an event property around it, he is always referencing the past, but still ahead of most. It's been a pleasure to follow his work over the years and share some of it here. 
The beginning:
I stumbled into styling after studying design, as I seem to have a need to constantly make new things and meet people with different approaches to life. I started off with Seventeen India and later moved on to Marie Claire India as Style Editor. During my three years at Marie Claire, I  conceptualized covers and fashion stories, trend reports and fashion features. Part of the dream had always been to eventually work in a bigger way with digital and film.
Current nature of work:
I have spent most of the last year reconnecting with editorial work as an independent stylist for magazines like Verve, Harpers Bazaar and Elle India. As print and publishing was my first love when it came to styling, I still think through editorials by pulling out my favourite looks from international and Indian runways and giving it context for readers. 
I have also done a fair share of runway styling and ideation on overall presentation. I really like working on shows: thinking about
layout, ideas for light, sound, casting and of course putting the clothes together.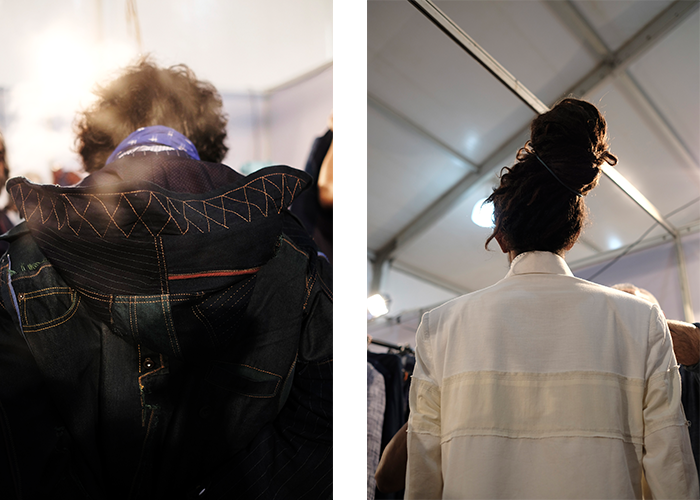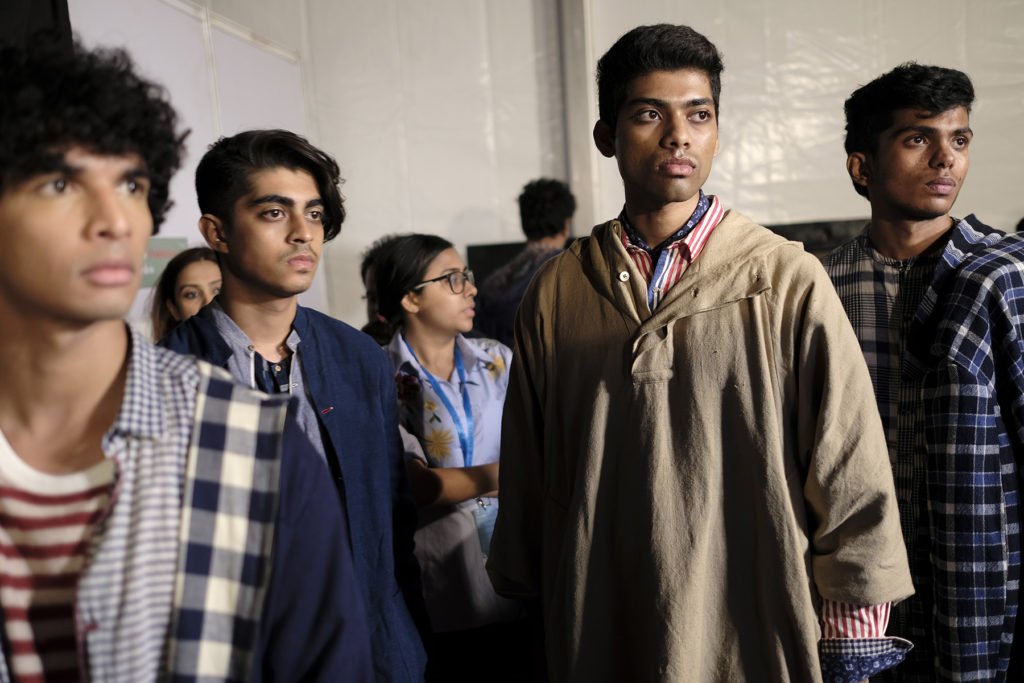 Above:  Sustainable Man, Lakme Fashion Week A/W 2018 | Images: Bikramjit Bose
I like to help create new ways of how people look at shows in India. Sometimes sitting closer to the work instead of focusing on grandeur really puts the attention where it should be.
I creative directed my first show Sustainable Man at Lakme Fashion Week and this helped me channel all the things I find missing in Indian runway presentations. I also interviewed Pradip Kishen, a muse of mine, for his views on sustainability that will be on video. 
I also love directing and styling campaigns for Indian designers, setting a tone for imagery for Indian labels based on their aesthetics and market. And character building in terms of wardrobe for advertisements and short films with interesting scripts.
As a consultant for brands I work with design houses on collection inspirations, moodboards for colour, silhouette and details and eventually get involved in garment presentations and visual communication through campaigns and lookbooks. 
I also work on upcycling waste projects and art collaborations in my free time.
Above: Whole, a film feat. a 12 one off parka series from textile waste by Nikhil D + Smallshop by Jason and Anshu  | Shot and edited by Jimmy Granger
The distinction between personal and client aesthetics:
I work well with a base to build upon rather than from scratch so receiving direction and then thinking of ideas is important. With brands, I am clear that identifying the market, purpose and intention of the project is required so I can focus on delivering. I do bring my personal aesthetic to every project, of course; it is why I am being called upon to work with a client. 
When I started styling I always knew what I did not like about fashion imagery in this country. I made sure to create my own style when it came to the moods of the shoot I was working on. It was always about a person and the situation that he or she is in that led my mind to style a certain way.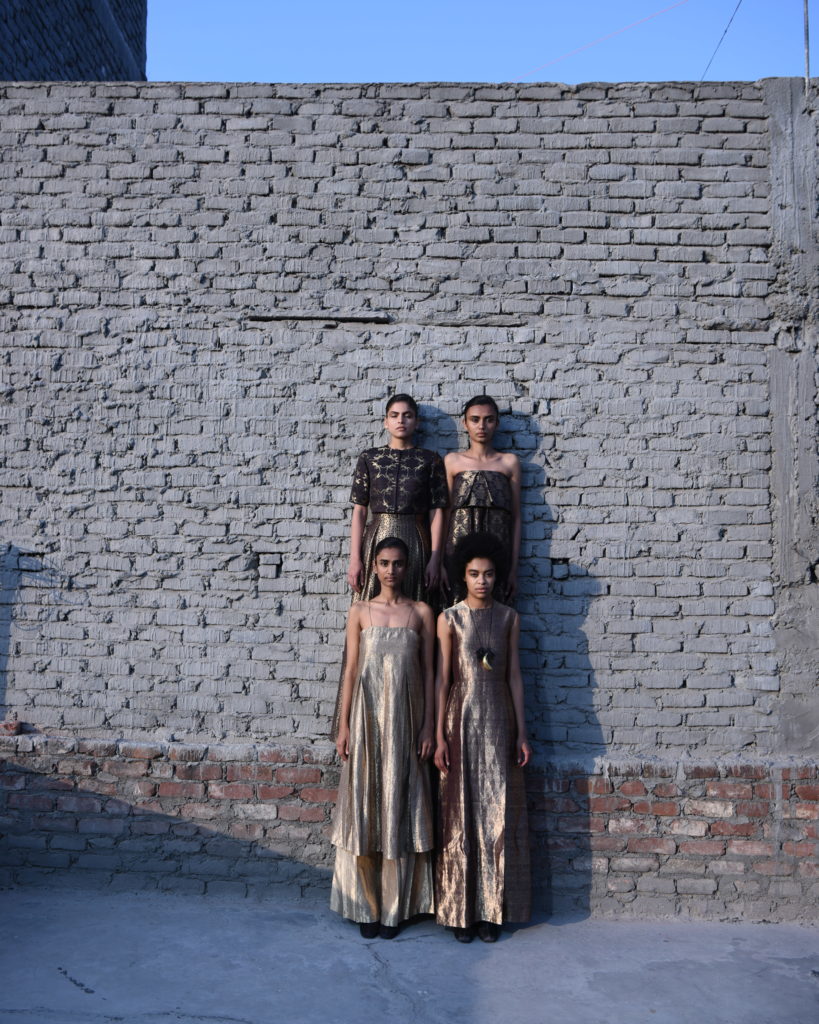 I'm not sure if the words 'glamorous' and 'sexy' resonate with me: I've always thought vulnerability was sexy so I take that thought forward and make sure the models or people in my images know I do not always want to capture them looking their best or seen from their best angle. I want to highlight their flaws and find beauty in all sorts of mistakes.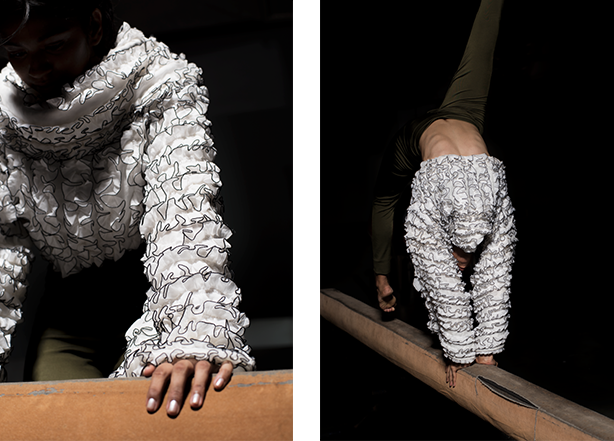 Above: Harpers Bazaar India | Images: Kapil Das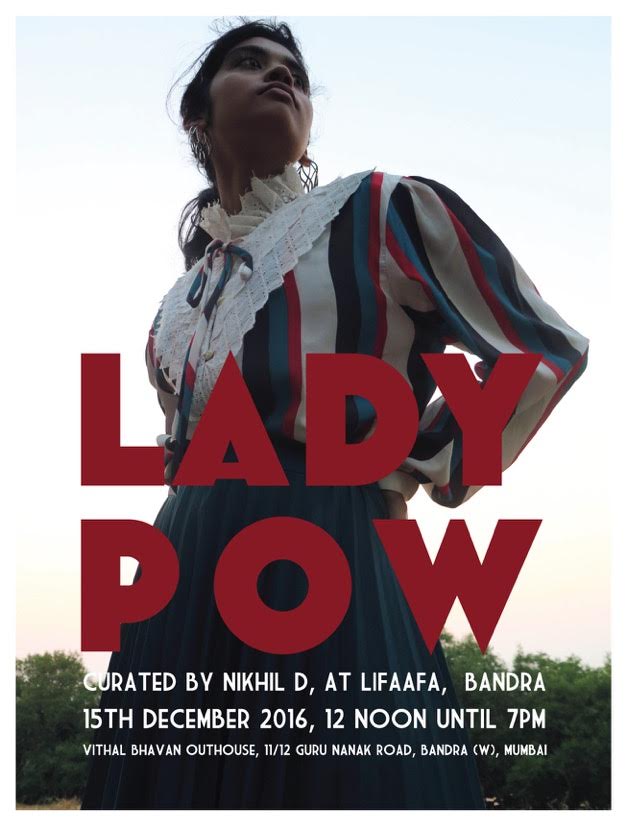 Above:  Lady Pow pop-up | Styling and curation by Nikhil D, poster design by Aman Khanna (Infonauts)
I love putting basic jeans and T-shirts together. For me it's not about how many clothes I use but how you can change the shape of a body by using the right colour and lengths. It is very exciting for me to work with high street brands and create new ideas of dressing by adding small details of folds, buttoning and tucking in the right places.
I really love textiles, I'm learning so much. India's textiles could take a lifetime to know enough about. This has happened by chance because I work with such diverse textile designers. I love it enough to want to work with their scraps and create things with what nobody needs.

I guess my favourite medium has always been trash.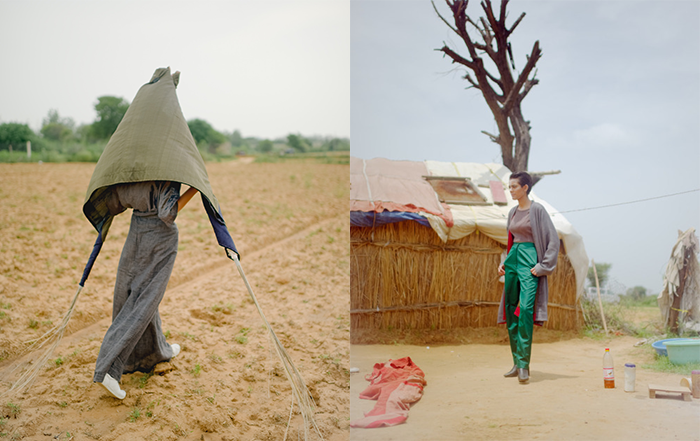 Above: Akaaro S/S17 | Images: Tenzing Dakpa
References:
Memories, objects and stories my family told me are reference points for me.
My father's photo books that he made from family portraits and his travels. My grandmother was a teacher in Karachi and I think my imagination grew out of her amazingly detailed storytelling. 
I question human nature a lot and this fast changing world. I reference colour, movement and form very often from things I see in the wild. 
I also love film; a lot of my references are from characters or art from movies I've watched. 
Above: West Bengal Tourism | Direction: Prakash Verma, Nirvana Films
Most exciting projects:
My scrap clothing line. It's something I've been passionate about for five years now. I have waited years for someone with business knowledge to partner with me on this, which led me to collaborating with design houses. But I later came to the conclusion that I do this more for mental satisfaction as a particular type of waste is limited and I cannot reproduce the pieces anyway. Which in turn makes them special and is completely in sync with my principle of not having 100 of one item and instead each item unique. So I'm creating the line for myself and when the time is right and I am satisfied with the line I will put them out for sale. Ill do this as long as I have waste coming in and I have resources to turn them into something covetable.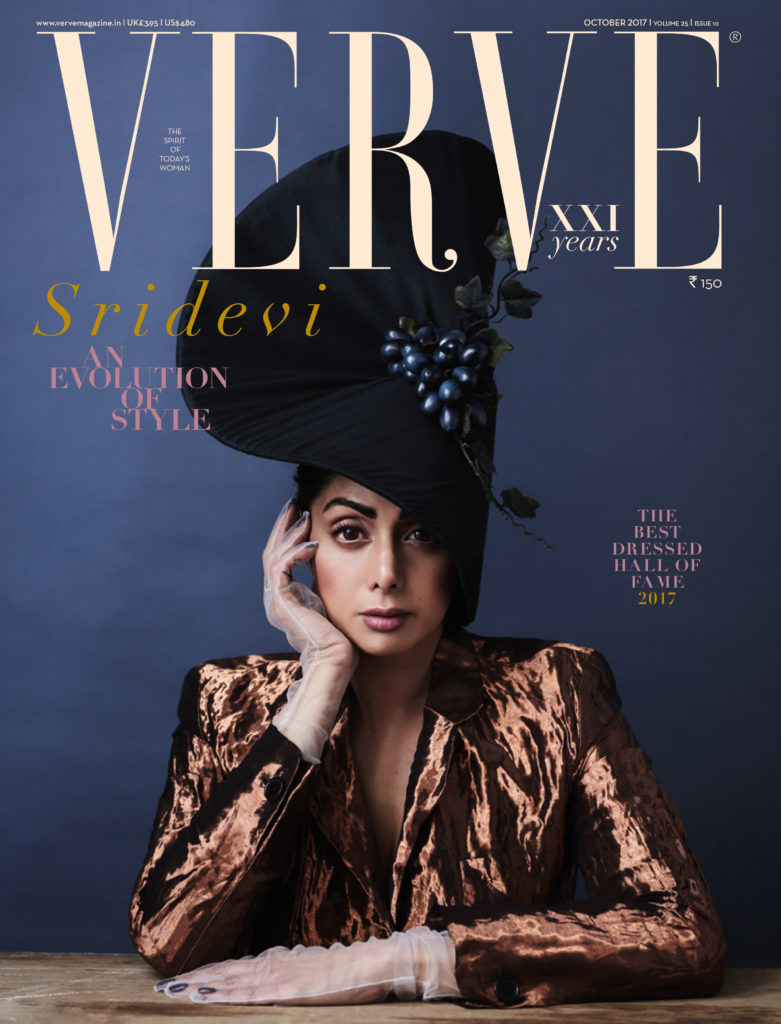 Above: Sridevi on Verve October 2017 cover | Image: Ashish Shah
My first ever memory of anything fashion or style related is Sridevi in Mr India's Hawa Hawai. I must've been three when I first saw it. I've always wanted to recreate that scene and just happened to pitch this to Verve for a cover story they were shooting with her which should be out soon. I wanted her to do a new version of herself in the Eighties.
The Verve archive story 'Vault' I did with Indian designers has b
een on my mind for years. I really l
oved looking at racks of design houses, finding gems from the past that I thought were r
elevant still. The story was a culmination of the knowledge I've gained working in the Indian fashion industry and how much I appreciate it. 
I also did an editorial for Candy, a trans magazine from Spain, which I've admired since its inception. That would have to be a highlight second to Sridevi though. 
Lastly the Akaaro A/W 2017 show at Lakme Fashion week was one of my favourites that I've worked on yet. I think it looked pretty close to what I had imagined apart from small unavoidable hitches.